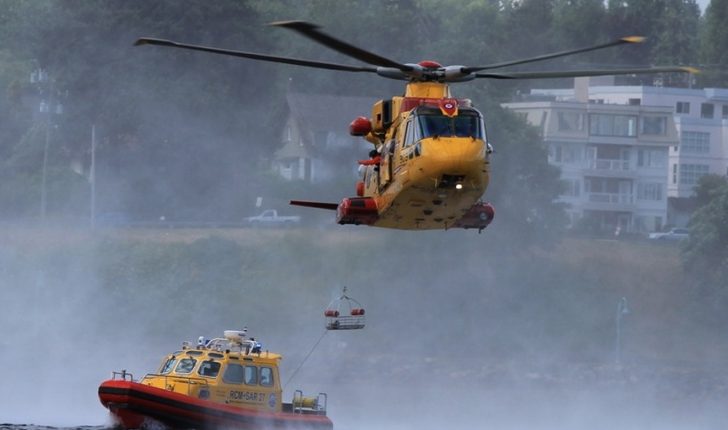 VICTORIA – Safety took centre stage in British Columbia's capital city and across the country.
Victoria was the site of the Canadian launch of North American Occupational Health and Safety (NAOSH) Week, a series of events to increase awareness of the importance of safety both in the workplace and the community.
"Each of us go to work each day expecting to come home safe," said Canadian Society of Safety Engineering president Kathy Tull at a ceremony held on the lawn of the B.C. Legislature. "It is inspiring to see the effort of Canadians to continue making safety a habit. NAOSH Week events in workplaces and communities salute our Canadian safety resolve."
"People are not machines. We must humanize risk to better tackle safety," added safety psychology expert Dr. Robert Long.
The launch featured the presentation of the Safety Champion Awards, with the recognition of five individuals and teams from government, industry and labour.
"This expanded recognition program is unique because it focuses on those whose passion about safety motivates and impacts others," said Tull.
Winners of the Canadian Youth Safety video contest were also announced by the Canadian Centre for Occupational Health and Safety, with the first prize going to "Au Reviour" by Cedrick Provost, Xavier Provost and Mollie Fillion from Saint-Isidore-de-Laprairie, Que. Second prize went to "Safety Rhymes" by Brennan Windsor of Kitchener, Ont. Alexandre Paquette, Benjamin Babineau and Mathieu Allain of Moncton, N.B. won third prize for "L'importance du verouillage."
The winning videos showcased at the event are available at www.ccohs.ca.
Other NAOSH week events across Western Canada include, Workplace Safety Lessons from Mt. Everest in Saskatoon, Sask.; Emergency Responders in the Park in Edmonton; and a home and work safety barbecue in Whitehorse, Yukon. Events in British Columbia include, Respectful Workplaces in the #MeToo Era in Kelowna; Office Ergo, Flat Tires and Cougar Safety in Nanaimo; First Aid and Earthquake Kits for Everyone in Burnaby; and a red carpet "safety iMovie screening" in Richmond.
A full list of NAOSH week events are online at www.naosh.ca.
JOC NEWS SERVICE