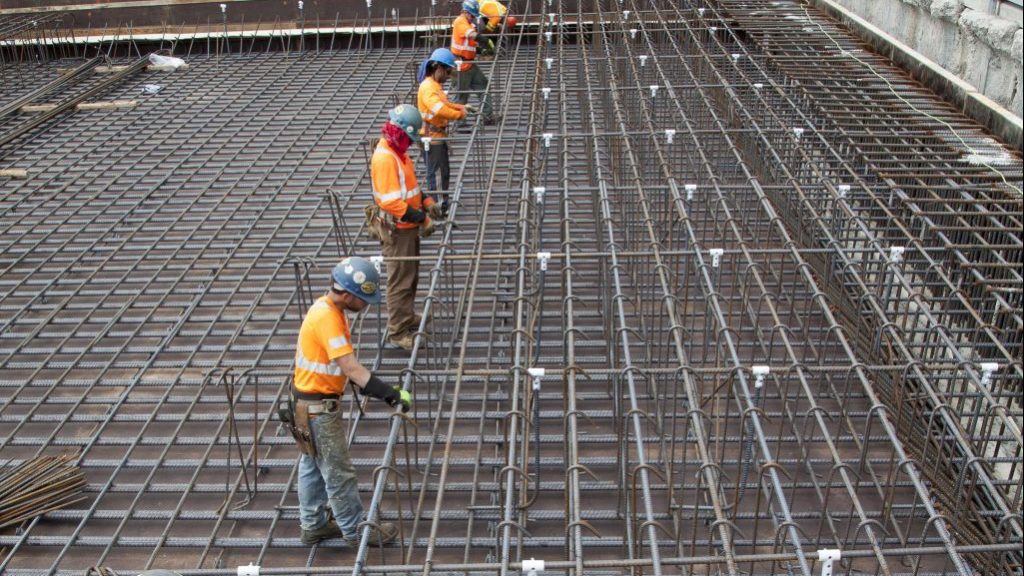 With only a few weeks to go, the construction industry is getting ready for the legalization of marijuana.
On Oct. 17 recreational marijuana will be legal across Canada, and British Columbia's construction and safety stakeholders are preparing employers and workers for a new, yet familiar situation.
WorkSafeBC director of prevention, practices and quality Tom Brocklehurst said the occupational health and safety regulator has been meeting with industry stakeholders to prepare for legalization.
"We're talking about coming changes and what to expect, and we're talking about cannabis in relation to the broad spectrum of impairment in the workplace. This is nothing new, but now is a good time because it's top of mind for everyone," he said.
"It's a good opportunity to do some hard thinking and take steps around impairment management. Don't panic but do due diligence with impairment issues."
B.C. employer and safety associations are also preparing for questions from their members on legalization.
"About two-and-a-half years ago we could see the writing was on the wall, so we had a number of presentations by experts and no less than four meetings with WorkSafeBC about the issue," said Council of Construction Associations (COCA) president and CEO Dave Baspaly.
The association collaborated on primers and other documentation available online through WorkSafeBC, he said, and sent information to all the provincial construction associations to make sure they were informed of their duties under the new act.
"The primer details what requirements are for workers and for employees. We're also adding a 'toolbox talks' document soon, which gives supervisors in line management a starting point for discussions," Brocklehurst said. "We've also created a landing page around workplace impairment specifically for the lead up to legalization."
"We've adjusted occupational health and safety policy around impairment to address marijuana, from edibles to medicinal marijuana, and we also stress that firms have a duty to accommodate," Baspaly said.
"Duty to accommodate" is a legal requirement drawn from human rights legislation and Canadian case law which says an employer should reasonably accommodate an individual's difference, which would include addiction, to the point where doing so does not cause undue hardship to the employer.
"In terms of enforcement, don't focus on the substance as much as the ability to work safely," Brocklehurst said. "Just remove the worker from that task and focus on the issue."
British Columbia Construction Safety Alliance (BCCSA) president Mike McKenna said his organization has held a series of events addressing legalization.
"We do four regional events annually and each year we focus on a relevant safety topic. This year, we focused on pot legalization," McKenna said.
Interest in the topic has led to increased attendance at meetings in Prince George, Vancouver and Kelowna, he said. A fourth meeting will take place at the Empress Hotel in Victoria, B.C. on Oct. 17, the day legalization begins.
"We're trying to quell the fear and get policies in people's hands," McKenna said.
He explained the approach to marijuana legalization should focus less on rules and regulations and more on relationships.
"It's all relational. We've got to get to the reason people want to tune out and not deal with reality. We should have conversations with workers onsite that explain why we don't want them impaired onsite and bring a bit of humanity to the whole thing," McKenna said.
"The key message is, you should be doing this already," said BC Trucking Association president and CEO Dave Earle.
He has led many sessions on marijuana legalization at construction association conferences since legalization became government policy after the election of Justin Trudeau as prime minister.
"There's a huge appetite out there for information, but what concerns me is there's a lot of info out there that's not so much incorrect as incomplete," Earle said.
In terms of impairment, there's no room for debate, he added.
"The law in B.C. is crystal clear; you can't be impaired at work because of alcohol, drugs or other causes such as fatigue or stress," Earle said.
While Canada is one of the first western nations to legalize recreational marijuana, Baspaly said, several U.S. states such as Colorado and California have already passed similar legislation and associations can learn from their experiences.
"We know what we don't know, and we know where other areas are struggling, like constitutional issues around testing, and everything from vehicle use to behaviour on the worksite," he said.
Brocklehurst added while drug testing is an ongoing topic of discussion, "the message we're giving out is don't look to testing as a magic bullet. Testing for alcohol is around, but most employers don't run around with a breathalyzer.
"We don't want employers to panic, we want them to be prepared and have the conversation with their workers, putting in common sense rules for any form of impairment," Baspaly said.
Earle said legalization is "the best opportunity in a generation to engage the workforce and discuss the issue."
"If you go in finger-wagging, it won't work. This is an opportunity to talk about impairment as a whole and for people to put a hand up and say 'I'm not OK today' without repercussions," he said.
British Columbia Construction Association president Chris Atchison said his organization is relying on the expertise of COCA, BCCSA, WorkSafeBC and others to help spread the word.
"We've had many discussions on this issue and the main thing we're sticking to is deferring to them as experts, as well as working with our employee benefit trust," Atchison said.
"In construction, safety is paramount and impairment is impairment. That's our fallback statement for all the employers and contractors we represent."