Journal of Commerce | Peter Caulfield  | July 19, 2019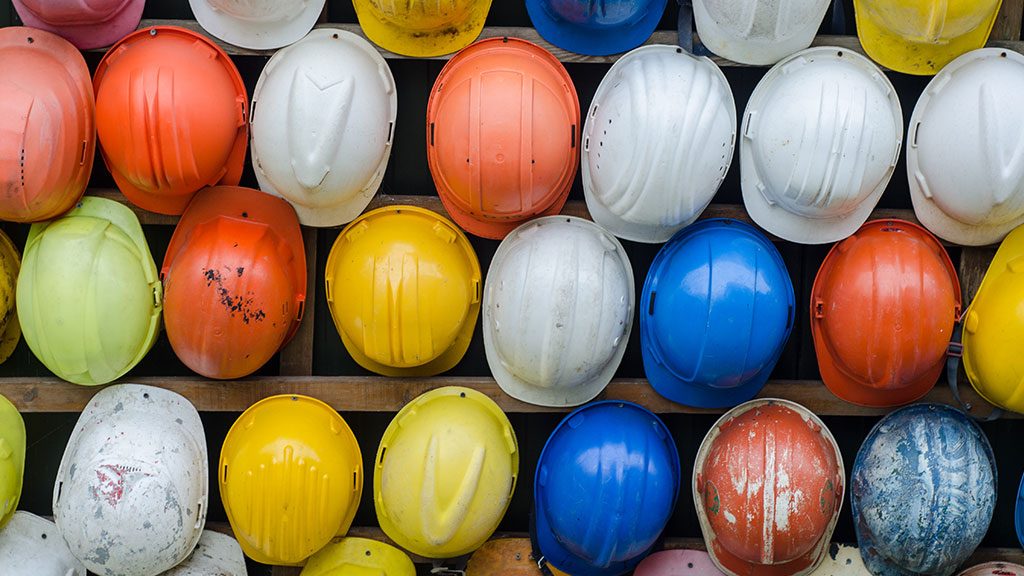 To encourage B.C. workers to stay safe and sound, WorkSafeBC has about 400 health and safety videos available to view and download on worksafebc.com and about 600 videos on its YouTube channel.
In addition to its home province, WorkSafeBC shares the videos with other Canadian safety-related organizations, such as Infrastructure Health and Safety Association (IHSA) in Ontario.
"WorkSafeBC shares with us videos and materials relating to road safety," said Ariel White, an IHSA spokesperson.
In addition to video, IHSA has many written "prevention resources" listed by topics and hazards.
"We communicate with all of our sectors – electrical, transportation, aggregates, ready-mix and construction – on a multitude of fronts," said White. "For example, we have a social presence through Instagram, LinkedIn and Twitter."
IHSA has also done social messaging campaigns, such as radio commercials, bus wraps and transportation ads, to promote such safety initiatives as the Ontario working at heights training requirements and the Keep Your Promise campaign.
"We also have a network of labour-management committees through which we share information with labour unions, associations and trade groups," said White.
IHSA works closely with the Ontario Ministry of Labour Prevention Office.
Ministry spokesperson Janet Deline says the office funds research and health and safety associations that produce newsletters and brochures.
It also promotes safety awareness campaigns, such as Falls Awareness Week, and has created a small business health and safety checklist to help small businesses understand their obligations under Ontario's Occupational Health and Safety Act (OHSA).
"The rationale for the (checklist) was to support small businesses in complying with the Act, as they have often had difficulty understanding its requirements," said Deline.
In addition to IHSA, the Prevention Office works with other Ontario health and safety organizations to develop safety materials and communications.
"Some funded research projects have produced targeted educational or promotional videos," said Deline. "The It's Your Job student video contest helps high school students learn about safety on the job."
Deline says the Prevention Office commissioned two eLearning awareness training programs for workers and supervisors.
The programs support compliance with awareness training requirements under the OHSA.
"The Ministry's Occupational Health and Safety Branch provides in-house leadership on content, but farms out video production for technical support," said Deline.
Like other safety-related organizations, the Newfoundland and Labrador Construction Safety Association (NLCSA) uses videos in its safety training programs.
But they use them carefully, says Tammy McCabe, manager of communications and industry relations.
"Because images are so powerful and send such a strong message, we make sure that the videos and photos we use don't show people and scenes that are obviously from out of province, because that destroys their credibility," said McCabe. "Local visuals with familiar scenes and backgrounds help get the positive attention we want."
NLCSA scrutinizes the visuals carefully to make sure they will ring true to their Newfoundland and Labrador construction audience.
"If you're not sure how an image will be received, it's better not to use it," McCabe said. "Instead, replace it with something generic that could be anywhere."
In addition to videos, the association has a member resource library containing a variety of safety-related forms, check lists, ads and posters, such as the Get Home Alive and What Would You Rather Be Wearing? posters.
"We share some of the materials that we develop in Newfoundland with other safety associations in Canada," said McCabe.
NLCSA's videos and other safety resources focus on high-risk activities that are killing or seriously injuring its members, such as falls from heights, contact with power lines, traffic control and injuries to eyes and faces.
Jackie Manuel, NLCSA chief executive officer, says most of the feedback the association has received about its safety resource materials has been positive.
"Sometimes we see our communications collateral at our members' offices and that makes us realize we're having an impact," she said. "And our sister associations want to use them and re-brand them for their own use."
The association has occasional communication challenges with some of its own members, however.
"Many of them are small companies in small towns, and some of them don't even have a computer," said Manuel. "So they don't know about our web site."
The new Canadian Federation of Construction Safety Associations website at https://cfcsa.ca/ has a members' area where videos, posters, etc. can be exchanged and shared.