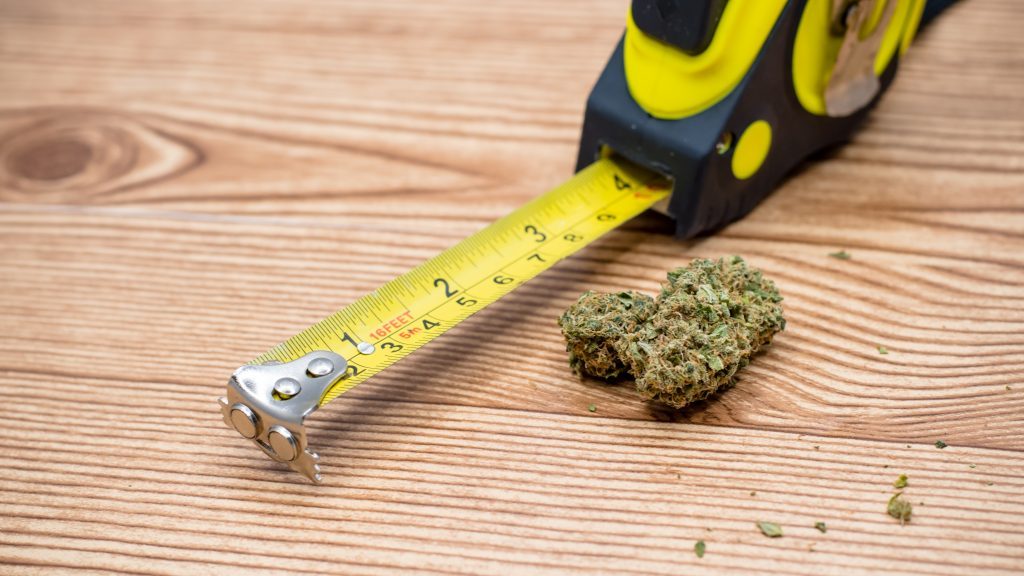 Contractors should ensure they have clear impairment policies in place and that their field supervisors and employees understand them now that recreational marijuana use is about to become legal in Canada, says John Lax, director of advocacy and communications at the Saskatchewan Construction Association (SCA).
"It has to be communicated to all of a company's employees," he said. "It's not just simply handing them a document. You should sit down and actually talk to your employees about what's changing, why it's changing and what you as an organization are doing and how you intend to handle it."
The Cannabis Act received Royal Assent in June and marijuana will be legal for recreational use on Oct. 17. However, the use of marijuana has caused a stir in the construction industry because impairment might not be obvious and there are no reliable testing mechanisms to determine if a worker is under the influence.
It's especially concerning in light of the fact construction workers operate large and dangerous pieces of equipment.
Lax said the SCA has thousands of members across the province and, with legalization of marijuana only weeks away, decided to get ahead of the curve by ensuring contractors are prepared with policies in place.
Just because marijuana is legal doesn't mean that Tommy and Bob can go smoke it at lunch and then show up at work and be a safety hazard
— John Lax
Saskatchewan Construction Association
"It's absolutely critical this month because we're now staring down the barrel of something that is going to happen one way or the other," he said.
"You need to have your policy in place and be prepared to have maybe difficult conversations from time to time."
The SCA has dedicated the month of September to educating and helping its members prepare for the legalization of marijuana. The association teamed up with Merit Contractors Association Saskatchewan and is holding several half-day training sessions in a number of locations, including Saskatoon and Regina.
The first session is aimed at helping owners and HR professionals develop a customized policy surrounding substance use and abuse and explaining how they should clearly document the responsibilities of supervisors and employees to keep workplaces safe and ultimately reduce their legal liability.
"They can sit down and have a long, full conversation on what is actually required in a policy and what they can and can't exclude and then they can make up their own minds," said Lax. "When they leave that seminar, the whole point is that they will understand what they need to include and why, and they can think about it."
The second session is for field supervisors who are often the first to suspect workers might be impaired by marijuana. In the session, they will learn what their roles and responsibilities are in applying the company's policy and how they should handle situations in which they suspect an employee may be impaired.
Lax said there are some clear-cut protocols that field managers should be following because construction is such a safety-sensitive environment and someone who is impaired often ends up hurting others.
"Just because marijuana is legal doesn't mean that Tommy and Bob can go smoke it at lunch and then show up at work and be a safety hazard," he said. "As an employer, you have not just a right but a responsibility to remove the person from a jobsite if that's the case. Once we cross that hump people will realize, 'So, just because it's legal, doesn't mean I have to put up with it and allow it to interfere with my operations.'"
Lax said many contractors have an impairment policy in place and their legal department has told them it's rock solid, but they've never used it so now is a good time to do their due diligence and revisit the issue.
"What we need to do is get good policies in place and the general managers and field supervisors need to understand how to implement them."
Field supervisors, in particular, must understand the policy and what they need to do if somebody is impaired because they're on the ground and in a good position to be looking for workers who are impaired, Lax said, noting supervisors have a right to remove a worker from a jobsite if they're under the influence.
If an employer gets it wrong and an employee was not impaired, the contractor should apologize, allow them to return to work and pay them for lost wages, he said.
"The whole point here is to err on the side of safety," he added.
Lax said legal marijuana presents employers with a difficult landscape to navigate because, unlike most intoxicants, it is fat soluble and not water soluble, which means it is cleared from the body on a slower cycle. Consequently, tests can show significantly more than trace amounts weeks after a person used marijuana.
There is also no settled or reliable science around what amount of residual marijuana in a human system could cause or constitute impairment.
"The issue here is balancing human rights versus general safety and again all in an environment with uncertain testing and imperfect measures," he stated. "You can never go wrong if you are reasonably defaulting to follow policy."